When you use Windows or mobile devices to read articles or papers, you can sometimes copy important phrases. However, when you make a copy, you can't copy multiple phrases because the previous copy is gone, but with the clipboard function, you can list the copies and use them when you need them.
Because clipboard functionality can be linked to a variety of devices as well as windows, you can share images as well as copies in real time, you can also save articles or papers to the clipboard on your mobile and then use them directly on your computer.
When I didn't know this feature, I had to repeat it if I had to copy it, but now it's listed on the clipboard, so I can copy the phrases I need and use them when I need them.
The function is disabled by default, but it is not difficult to activate in windowing, so please see the description below and try it if you want to copy many things. – View Microsoft's Official Description
1. Windowing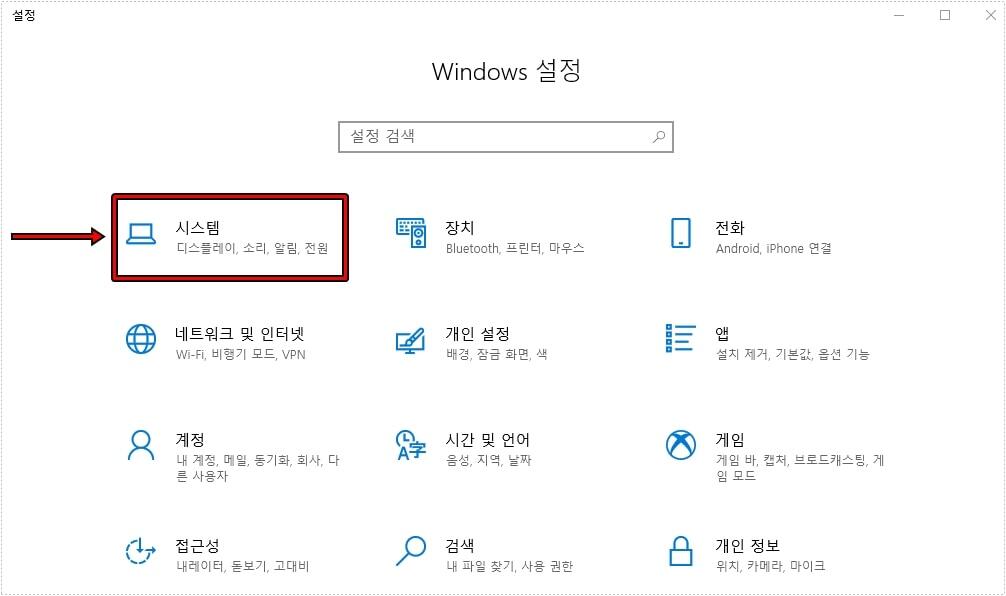 To enter windowing, you will be able to see windowing by clicking on the taskbar Start menu to enter the cogwheel shape or by pressing the window key + i.
When you enter Windows Setup, you can see various settings, and you can enter <System> from here.
2. Clipboard Settings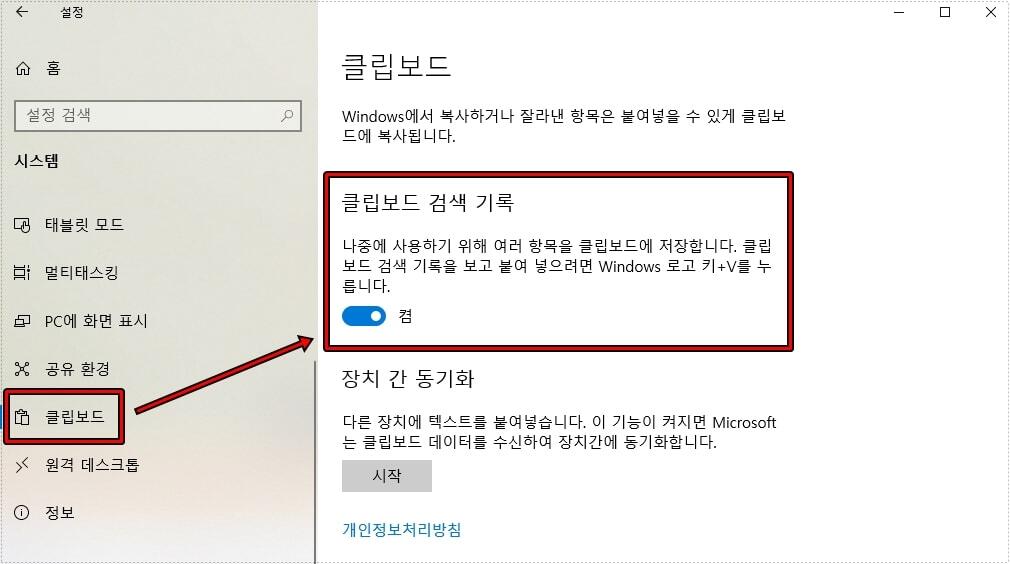 When you enter the system and enter the clipboard from the left category, you will be able to view the save search history settings. You can activate it by clicking on it.
It also explains how to use it, so some of you may know it right away, but I'll explain how to use it for those who may not know it.
3. How to Use
It's not difficult to use, but you can save it when you make a copy, press the Windows key + v, and the list window will appear as shown above, and you can copy it when you click on anything you want.
It's easier to use in places like the search bar because you can paste it as soon as you click it.
4. Synchronize between devices
As you can see in the settings, there are sync settings between devices, where you click Start, the Microsoft login screen appears, and when you log in, the sync is complete.
Because synchronization allows you to use what you copy on other devices, you can see and use it on any device if you copy it while looking at articles or papers.
If you saved a copy using a sticky note or something, please activate the clipboard and synchronize various devices to check and use it comfortably.
▶ Organize how to add an email signature social icon
▶ To set up if there is no Chrome translation icon
▶ How to Download Youtube Videos Programs and Sites