When you're Facebook backup, you'll want to make a copy when you leave or organize your posts, but if you've uploaded a lot of videos, you can use the photo download extension.
The Photo Download extension makes it easy to download what appears on your Facebook album list all at once, and downloading a copy is a way to create an entire post and save it as an HTML file. Then let's look at two ways.
1. Image Downloader Extension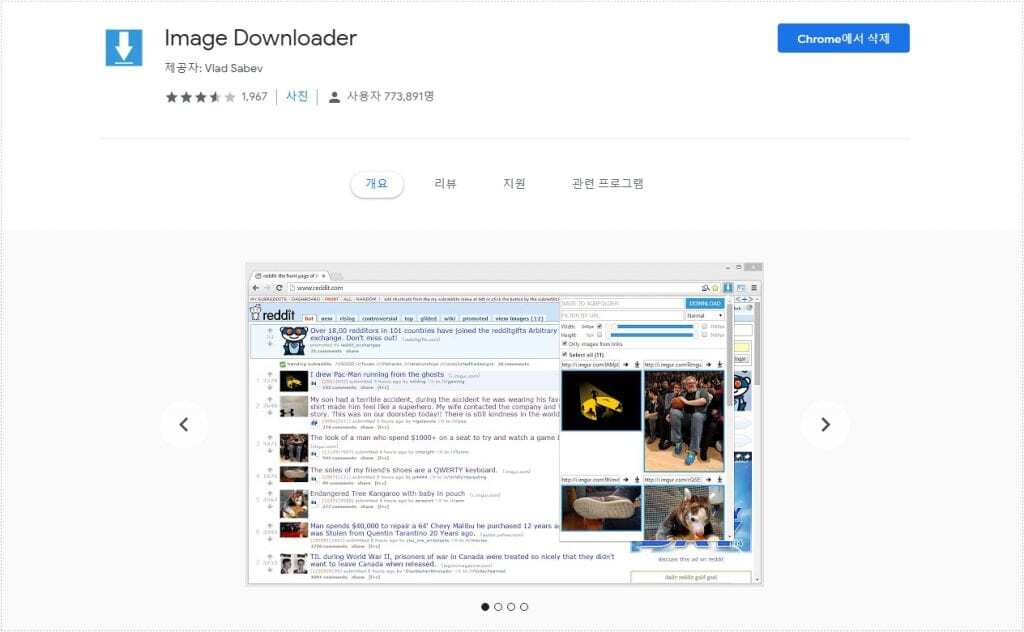 If you search the Chrome Webstore as Image Downloader, you can find an extension. Then press the Add to Chrome button in the upper right corner to install to Chrome.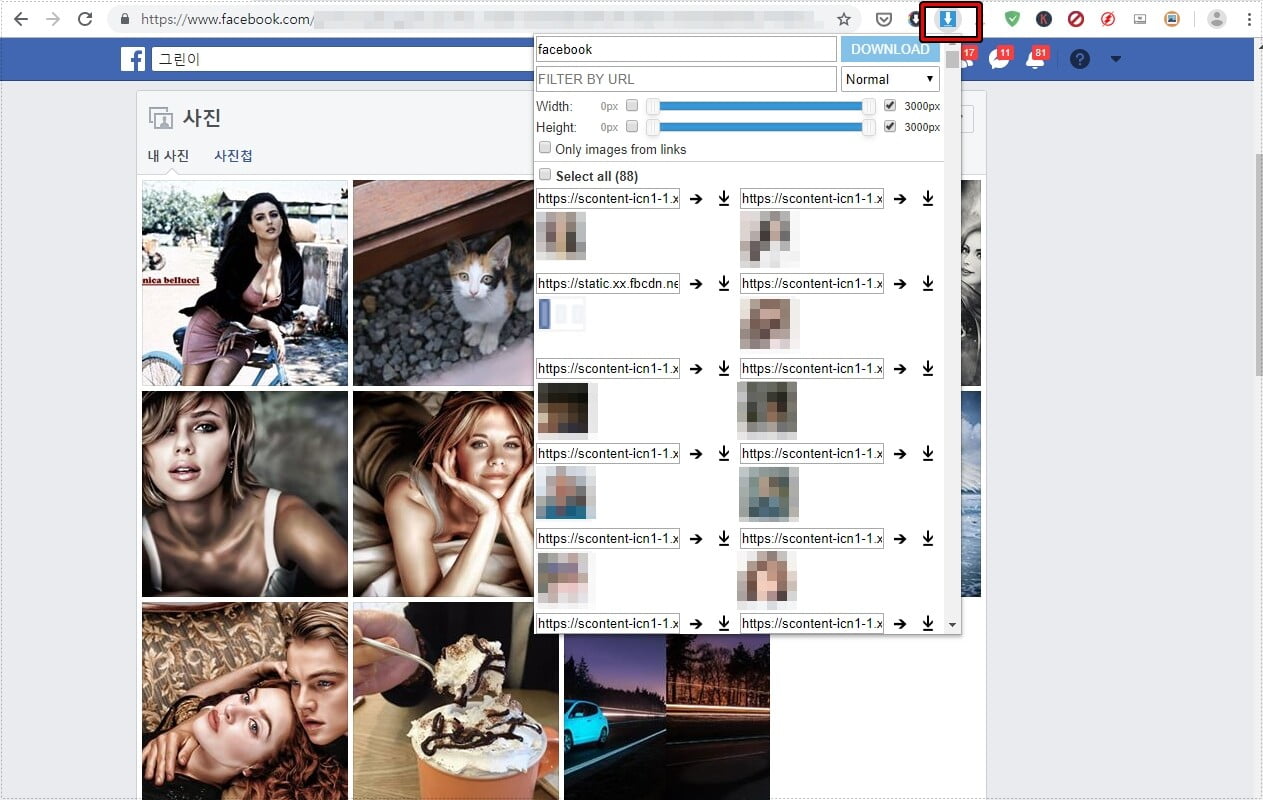 When you install the Image Downloader extension, an icon is created in the upper right corner of Chrome, and when you go into the Facebook photo album and click on it, you will see a list of all the pictures on the page you are viewing. Here, you can download photos by pressing the ↓ button individually, and you can check Select All to download them completely.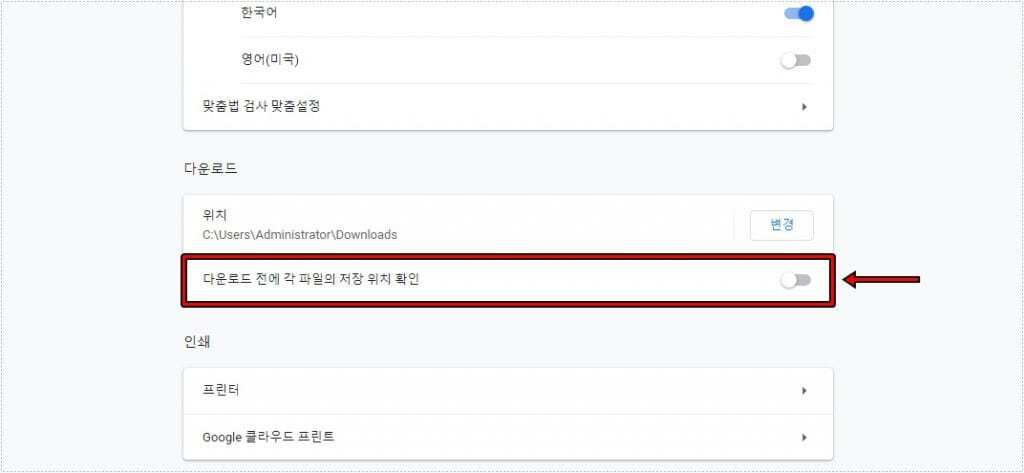 If you have selected a picture to download, a pop-up window will pop up when you enter a name and press the Download button, which is a problem here. Depending on the number of pictures, a pop-up window will still pop up. To prevent this, you can enter the chrome setting and turn off <Check each file's storage location before downloading> from the download option.
The extension above is useful because it can be downloaded from all sites as well as Facebook.
2. Download Facebook Backup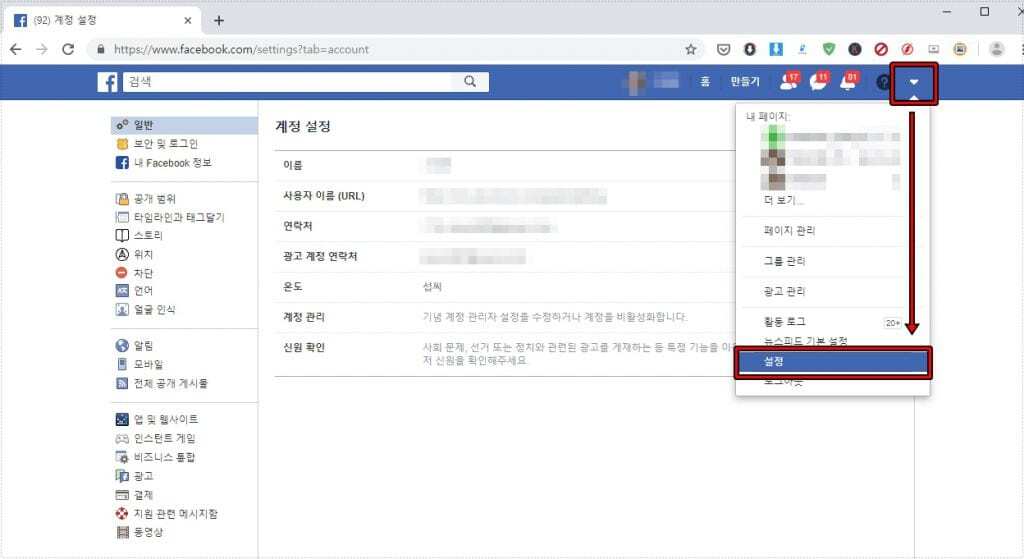 To download Facebook backup, click ▼ in the upper right corner of the Facebook screen to view your settings. You can go in here.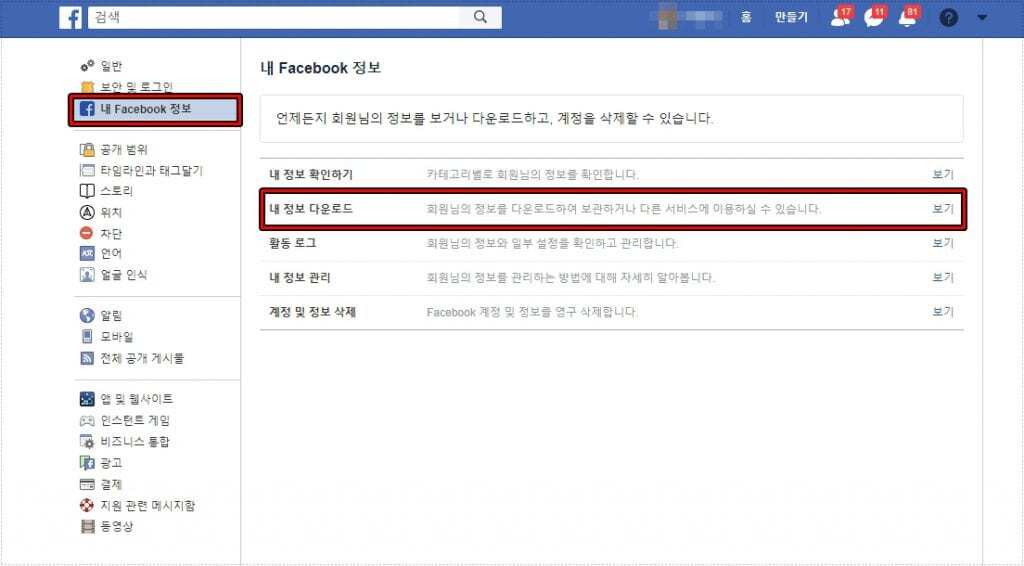 If you enter Jung, you can download my information if you enter my Facebook information on the left. You can click View here.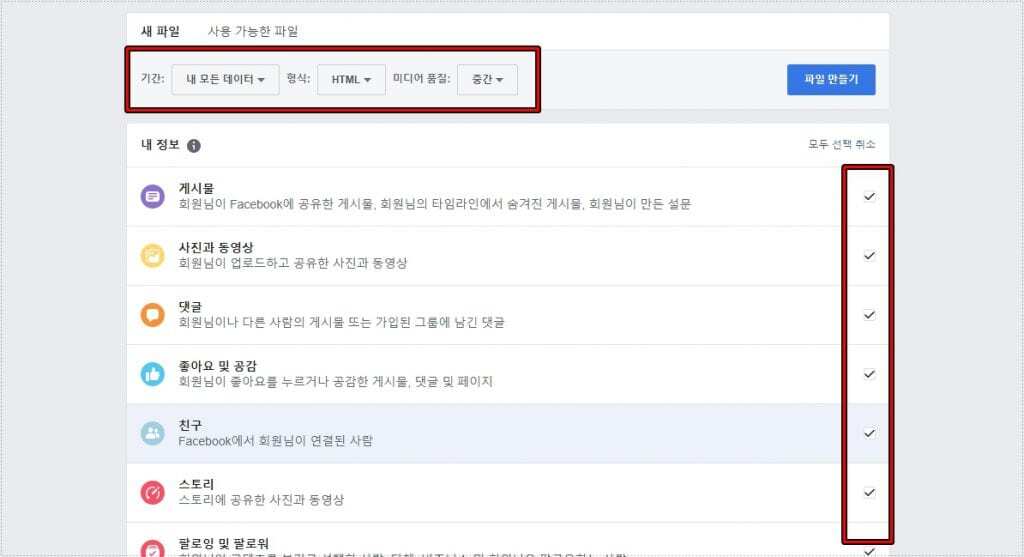 When you click View, you can see the options for creating new files, and at the top you can select the duration, format, media quality, and at the bottom you can see a list of my information and check what you need. Then, when you click Create File, you begin creating the file.
You may close the window because the time to create the file depends on the post you post and it will be notified later.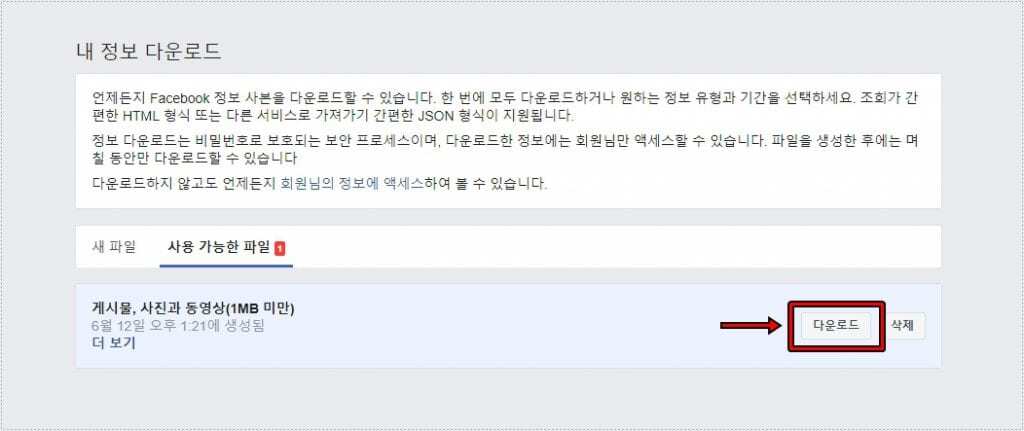 When you receive a notification that you are done, you can download my own files and view the available files, view the download button, and save them as a compressed file on my computer when clicked.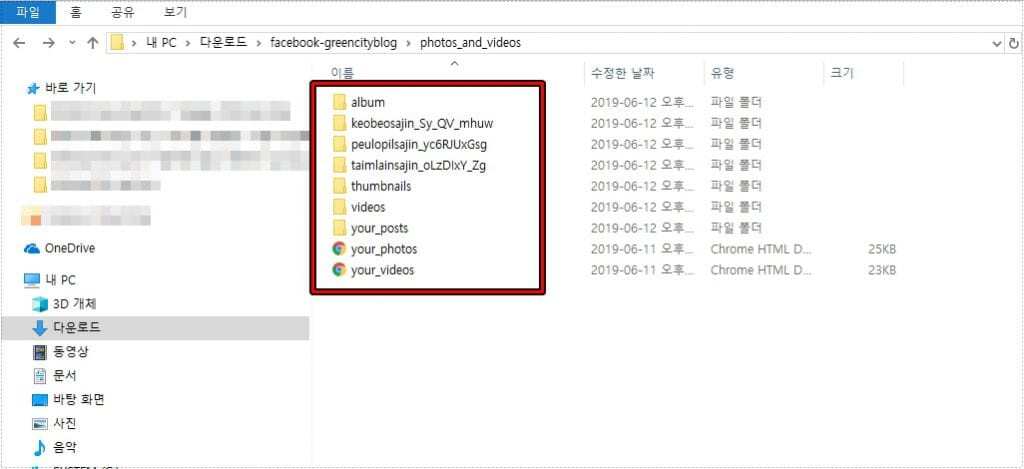 When you extract the download file, it will appear like the screen above, and the video is in the file and the picture can be viewed even when the Internet is disconnected. But most of them can only be seen with the Internet.
I found out how to Facebook backup. If you're just downloading photos, you can use the extension program, and if you want to download posts, videos, and friendships, you can use Facebook's inner level download function.
▶ Set up who wants to see Facebook first and view posts first.
▶ Sites that can create Facebook 3D Photo Posts
▶ Facebook Disclosure Settings – How to Limit Entire Public Posts