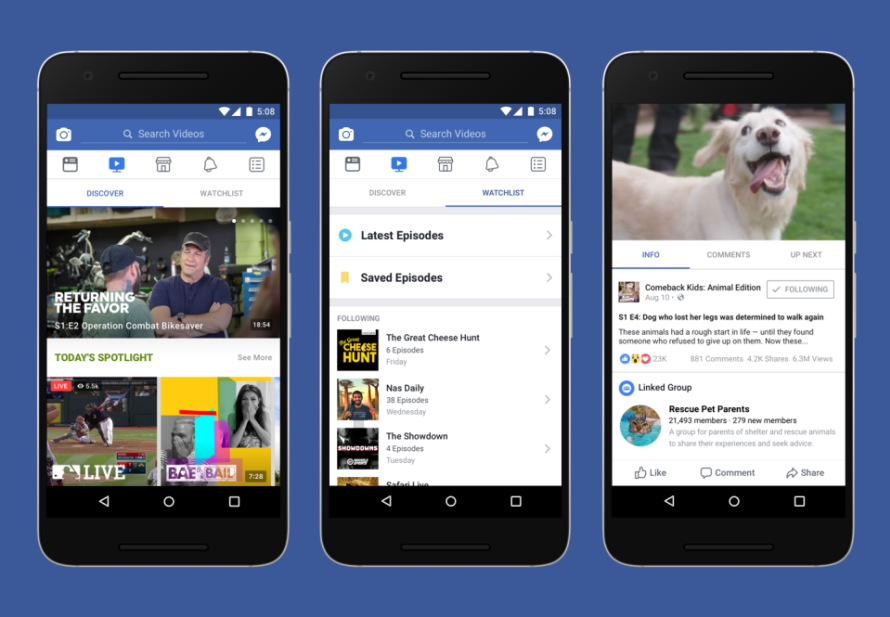 "Start Facebook Watch Video Platform Service"
As YouTube continues to dominate the video platform, Facebook is making various efforts to catch YouTube on various platforms, and Facebook has also launched a Facebook Watch video service to fight YouTube.
However, many people do not know that Facebook has a video service, although Facebook users have seen some results.
So Facebook announced that it will launch a music video service that has the highest number of views to catch up with YouTube. It will be displayed in the new music section of Facebook Watch and will also be available on the Artist's page.
Facebook plans to launch music video services through partnerships with Sony Music, Universal Music Group, Warner Music Group and other partners to provide exclusive content from famous artists and celebrities such as Lele Pons and J.Balvin to provide videos that are not available on YouTube.
Facebook starts its music video service because the most viewed video on YouTube is the music video, which has billions of views and accounts for 46% of all music streams worldwide.
Especially in Southeast Asia, the place where people listen to music is YouTube, so Facebook also starts music video services to attract users.
YouTube is also aware of this, so the CEO even said that his 2020 goal is to partner with the music industry to find new artists and promote music to increase profits.
Since Facebook has the largest number of users on SNS, it has used various services to fight YouTube, which is a similar system to YouTube, distributing profits with content creators, and monetizing IGTV, an Instagram standalone application.
Facebook Watch is expanding its range from reality shows to comedy and sports broadcasting, but the launch of the music video service, which is currently being serviced by YouTube, is unlikely to have a significant impact in Korea, given that YouTube is unrivaled on video platforms.
However, the expansion of Facebook Watch service is good news because creators and content creators have more space to make money besides YouTube and can make money through videos made on Facebook and Instagram that they used to communicate.
▶ 'Custom image' application to resize photos
▶ Callie with pretty letters on top of the picture of the Calligraphy application.