"How do I delete my Facebook search history so that no one else can see it?"
Facebook has a search function, so if you search, your details are stored in the activity log, but if you can see other people's Facebook search records, there may be some inconvenient details to see. So I'd like to find out how to delete the details.
In my case, while I was using a computer and was away for a while, when I saw my acquaintance go in and see my Facebook page, I deleted the entire history. Facebook is available on both PCs and mobile devices, so I'll see how to delete Facebook browsing history.
1. Delete PC browsing history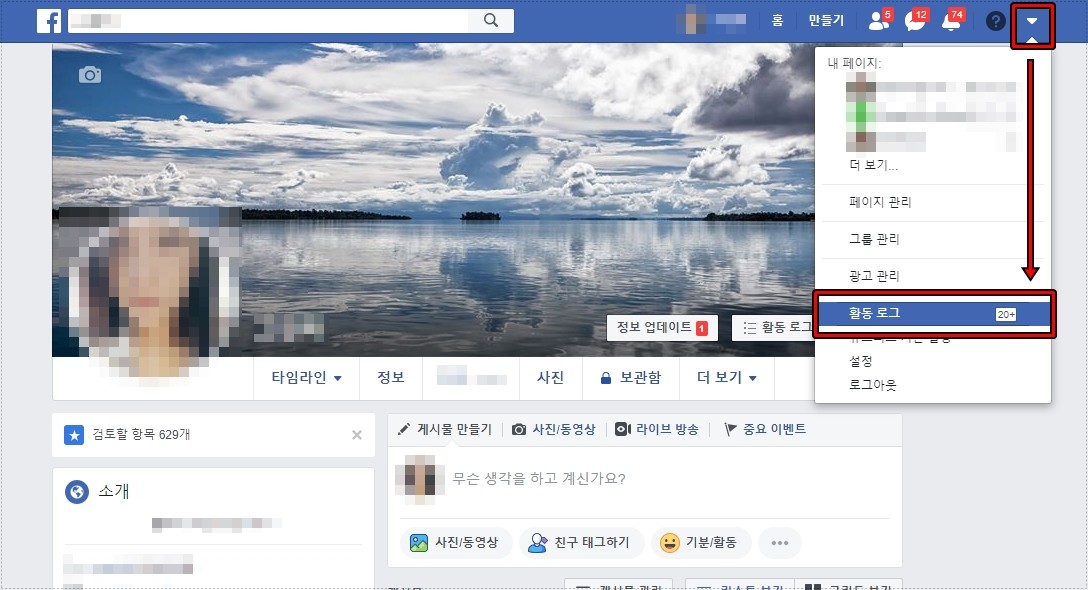 For Facebook PCs, you can view the activity log when you connect and press ▼ in the upper right corner. If you enter here, you can see all the details of your activities on Facebook.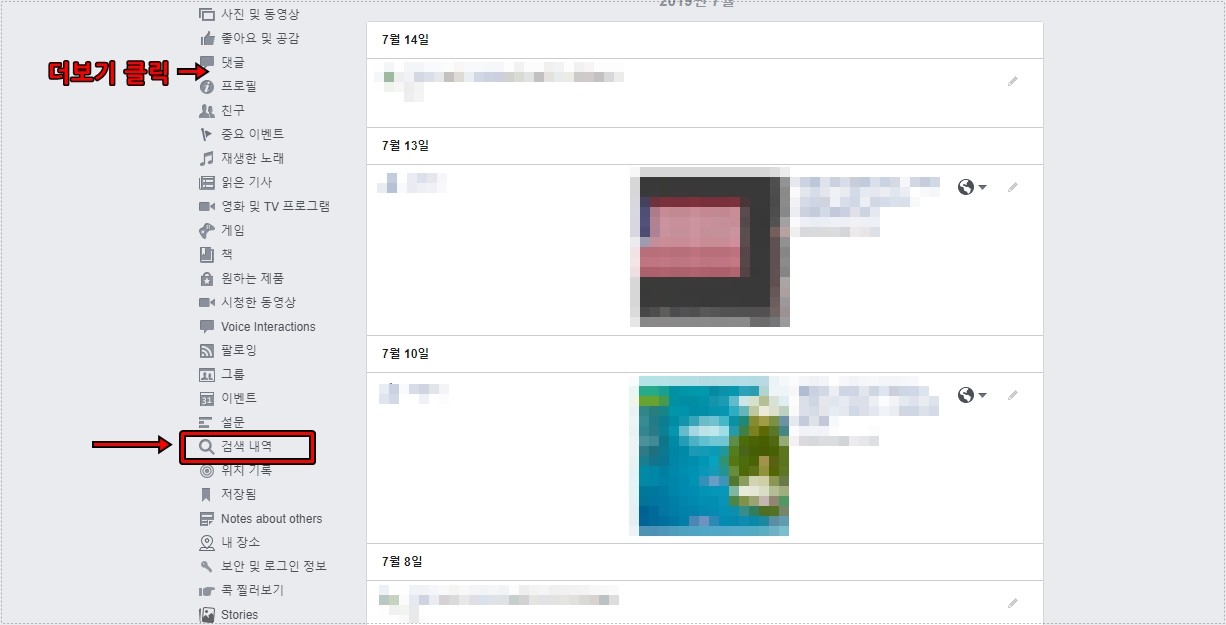 If you go into the activity log, you'll see what you've been doing so far. If you click more on the bottom of the comments in the left category, you'll see more. You can go into <Search history> here.
If you enter the search history, you'll see your Facebook search history so far. You can delete it individually by pressing the Delete button on the right side of the search history, or you can delete it all by clicking Delete Search Contents on the top.
In the activity log, you can see not only the search history but also all the details of your activities on Facebook, such as likes, empathy, photos, and videos, so you can check and delete them.
2. Delete mobile browsing history
On mobile devices, when you access Facebook, you click the 을 icon in the upper right corner and you'll get options, so you can scroll down here and enter the settings and open range.
You can see the settings when you go into the settings and the public scope settings, and you can see the activity log if you go in and see the activity log. You can go in here.
When you enter the activity log, you can see the Search History menu, and when you click in, you will see your search history. Click the X here to delete individually, or click Clear search history at the top to delete the whole thing.
In the case of Facebook search records, it is not a problem if you use them alone, but in the case of search records that are uncomfortable for others to see, deleting them can protect your personal information. Please delete the uncomfortable search history by deleting each device as described above.
▶ Message Management Using Facebook Response Helper
▶ Recommend Windows App if Facebook Rack Occurs
▶ In the UK, Samsung Internet ranks third in the mobile browser