" Custom image application to resize photos "
When you take a picture with your smartphone and upload it to the site, sometimes you can't upload it because of the large size of the picture. Basically, it would be nice to have a function, but otherwise, you can adjust the size of the picture through the application.
There are many photo editing applications, but many people use 'custom image' applications that are simple to use because they only have size control. The disadvantage of the application is that it will be advertised, but it won't be a big problem because it doesn't have any problems with its use.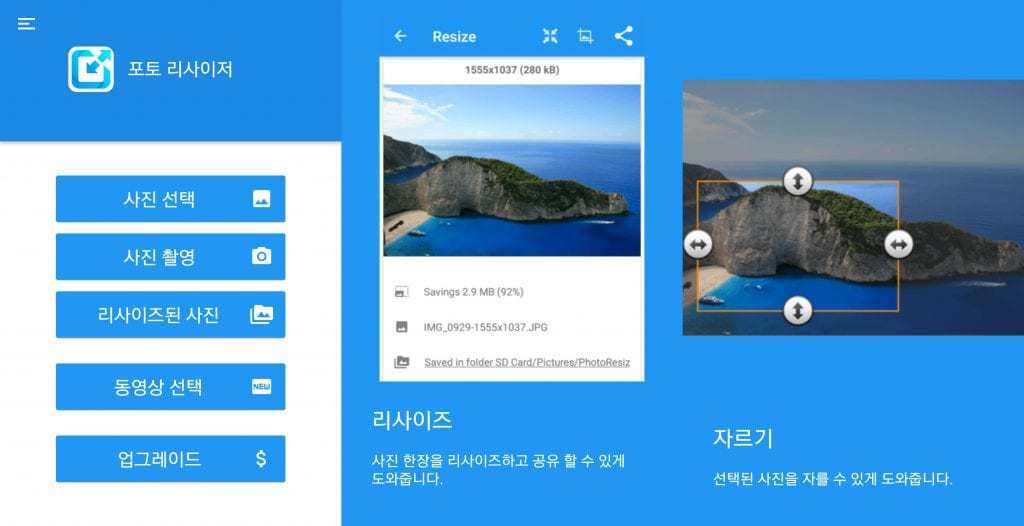 If you search Google Play for a custom image, you can find it, and if you run it after installation, you can see what features you have on the first screen. Rather than including various functions, it has the ability to reduce photo size and cut.
1. Decrease the size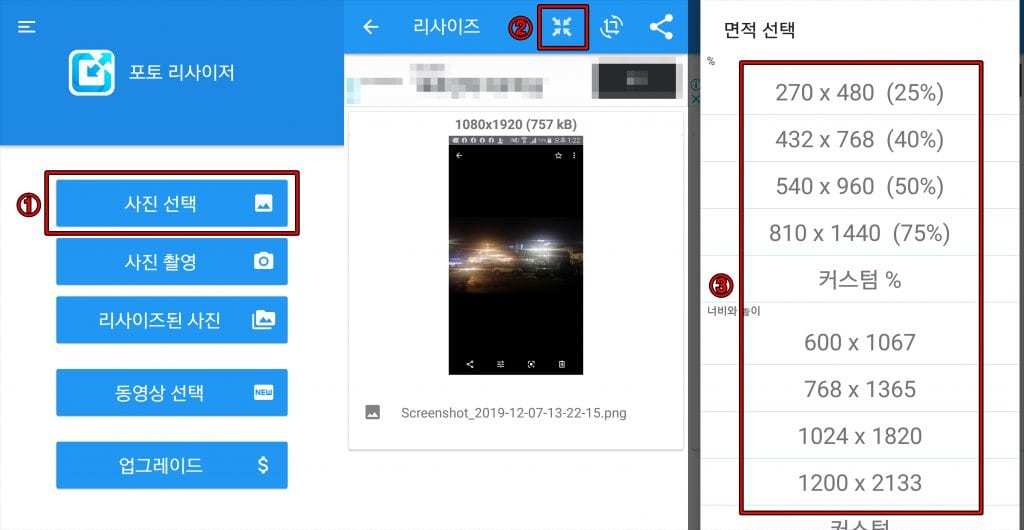 When you install the application and turn the description page, the menu screen appears. If you look here, there is a photo selection, and when you click, you will see a list of the photos currently stored on your smartphone, and if you choose, you will see size and capacity information on the big screen.
If you press the icon where the arrow on the top is gathered inside, you will see the type of sizes, and if you choose the size you want, it will be applied. If you make it bigger than the existing size, it will break, so it's better to choose a smaller size than the previous one.
If you have a capacity limit when uploading a site, you can choose from the list listed as percentage and change it to meet the limit.
2. Cut (Crop)
As I explained above, adjusting the size of the picture will not be difficult because only the size needs to be selected from the list. Then, when you select a picture with the Crop function, you can see the crop icon in the upper right corner, and when you click, you can see an area where you can crop it as you see on the right screen.
The area can be moved and stretched with your finger, so you can specify the area you want. Then press the crop button at the bottom to crop the picture.
3. Shared Features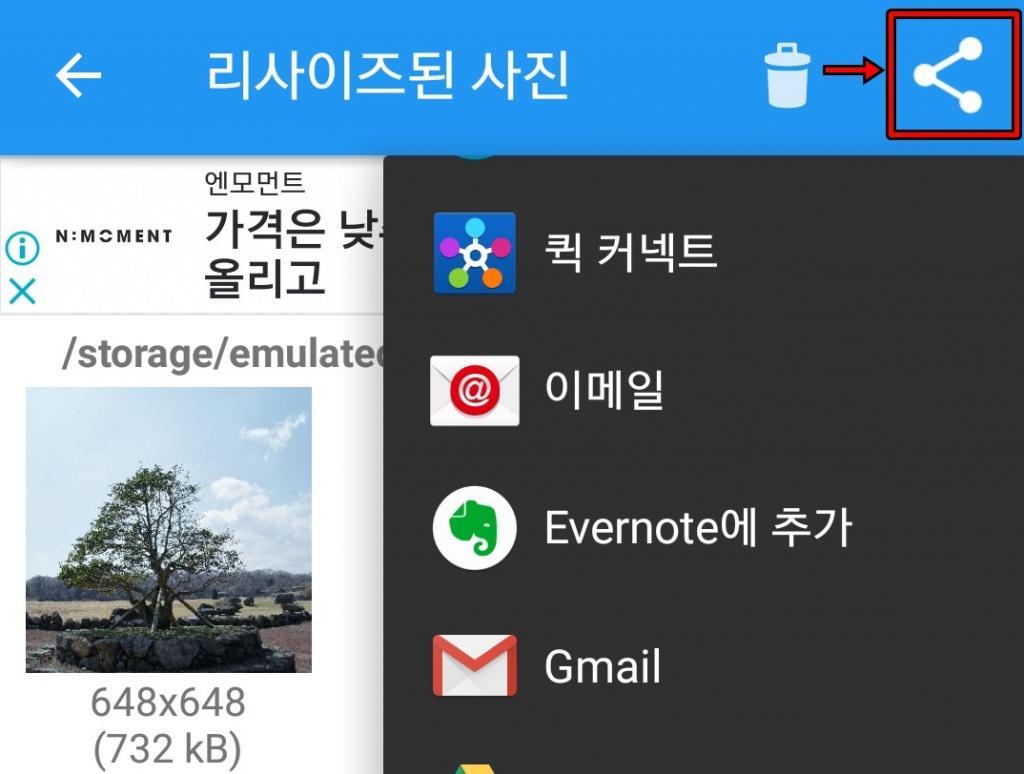 If you change the image size, a folder called PhotoResizer is created in the gallery and saved, and if you want to share it, click the Share icon in the upper right corner and you'll see a list of places you can send.
There are times when you take pictures and upload them to the site, but in this case, install the "custom image" application that you mentioned above and try to adjust the size first.
▶ How to add Excel and use SUM function
▶ Replace excel row with columns To use the Paste option