If you enter the excel date, there are people who enter the number and people who add the year, month, and day. If you typed it the way you wanted to in the first place, there would be no problem, but if you have to change the date display format in the middle, there are beginners who change it themselves.
My acquaintance also saw me change one by one, and it's time-consuming and difficult, so you can change it all at once using the marking format in the cell format option.
For beginners, there are people who find cell formatting difficult, but if you try it, you'll see that it's really easy.
1. Excel Date Cell Format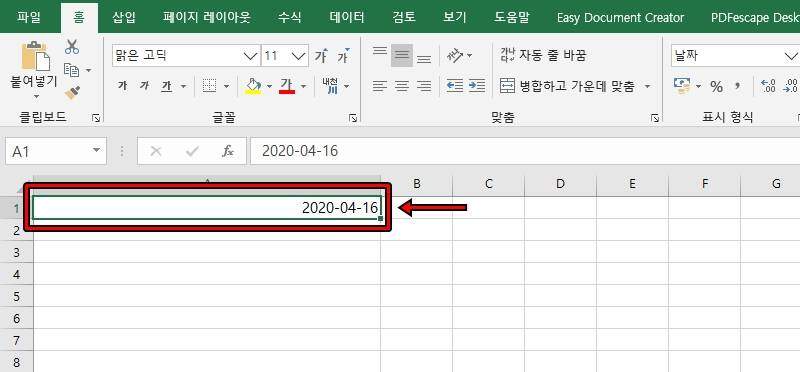 If you have to enter a large amount when working in Excel, it's hard to enter a year, month, or day. So many people enter a number when entering a date, and after entering it in the above way, you can change it to a variety of date formats if you enter the display format in the cell format.
When entering a date, be aware that 20200416 is a number, so changing the display format does not recognize it. Therefore, if you enter a date, you must enter it in the same format as 2020-04-16 before you can change it to a display format.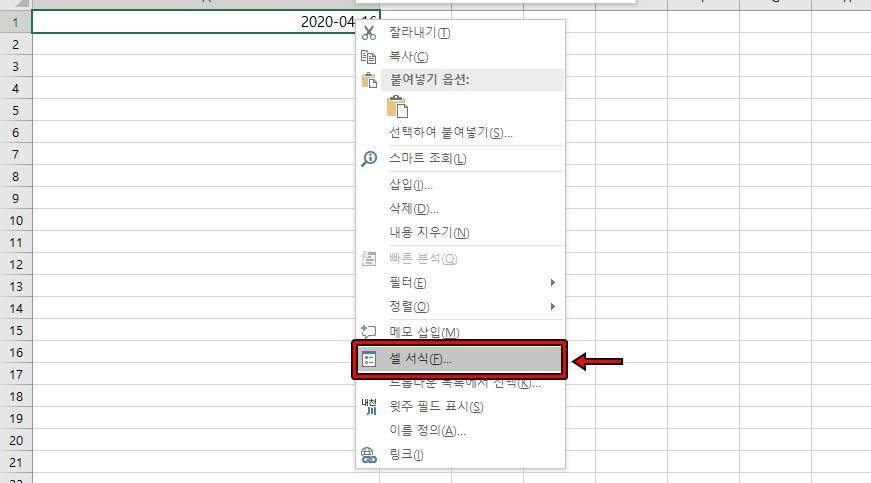 Once you have entered the date, you can click the mouse click to open the options window and enter the cell format here. This is the most basic method, and when you press the shortcut Ctrl + 1, you can quickly go to the display format.
2. Display Format
When you click Cell Format, an options pop-up window appears, and you can enter the display format from the Show Format, Fit, Font, Border, Fill, and Protection menus at the top.
When you enter the display format, you can see various types of categories, where you can select an Excel date and you will see options next to it, where you can preview them in the view. Because there are many types of date formats, you can find the format you want.
3. Customize
You can choose the one in the excel date format, but you may not want anything. So in the display format, there's a customization, and when I explain it to you by date, it means yyyy, mm (month), and dd (day).
You can use this format to mark a different date, for example, if you want to mark April 16, 2020, you can type in yyyy "year" m "month" dd "day" and apply it.
The format of the display is not only date, but also number, time, currency, percentage, etc., so rather than typing it yourself, we recommend that you shorten the time by using the display format to apply it all at once.
▶ How to print according to the size of Excel A4
▶ How to Delete Excel File Privacy Metadata
▶ How to create a YouTube brand account and add an administrator