There are times when you have to mark a certain value when writing with Excel, but it takes a lot of time if you find it and do it yourself, so using Excel conditional format makes it easy to mark it.
By default, when you select a data format, color scheme, or set of icons, you can display specific values, depending on the number, but you can also set the rules yourself.
If you use the Korean version of Excel, you can make it easier to set the rules.
1. Excel conditional format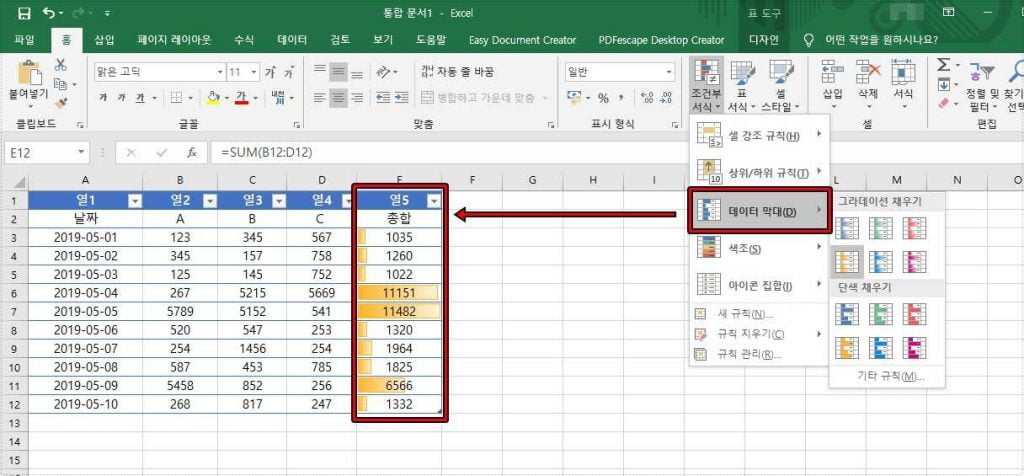 When you go home from the top menu, you can see the conditional formatting, but when you click, you can see cell highlighting rules, data bars, hues, new rules, and more. You can use the default rules to mark, but let's learn how to create a new rule and display it at the specific value you want.
2. Create a new rule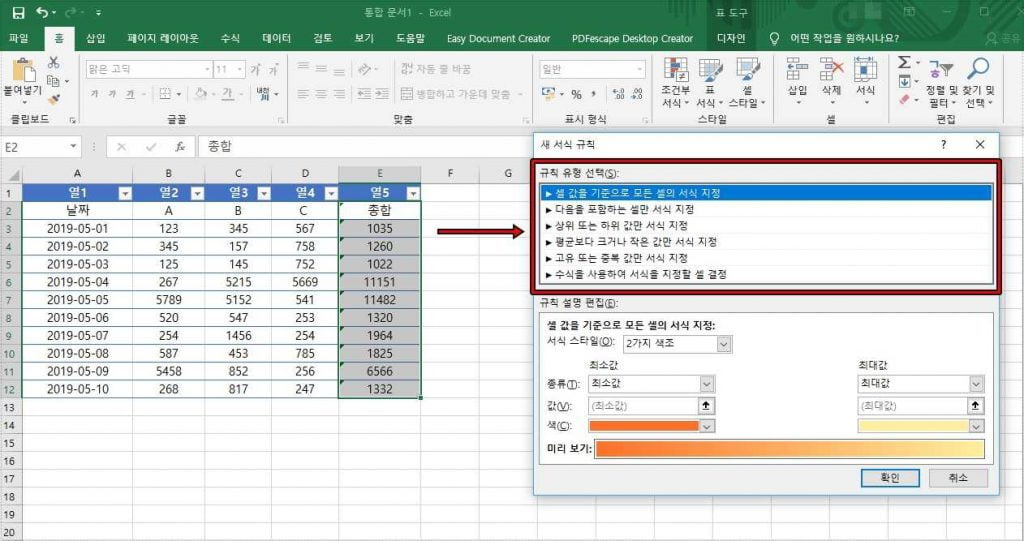 When you enter a new rule in a conditional format, you can select a rule type that can distinguish specific values. It's not easy to know what type it is when you look at it in writing, but you'll find out because the options change when you click it.
Let's take an example of how to display all values higher than a particular value.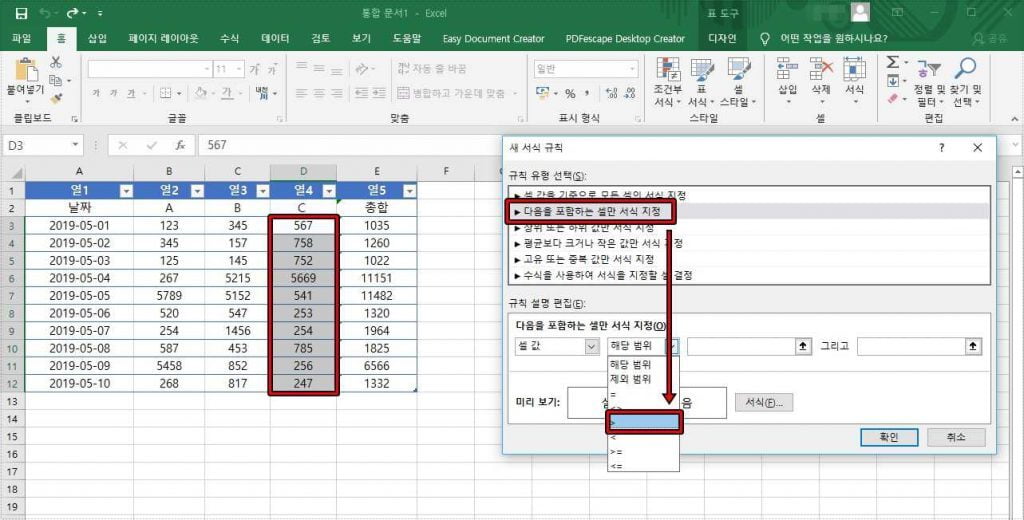 For example, let's make it a conditional format to display only values higher than 500 in column D. After you specify column C, open a new formatting rule and click <Save only cells containing> to select > in scope.
Then enter 500 on the left and the formatting rule setting is complete. To explain the rule, you should indicate a value greater than 500 in the cell you specified.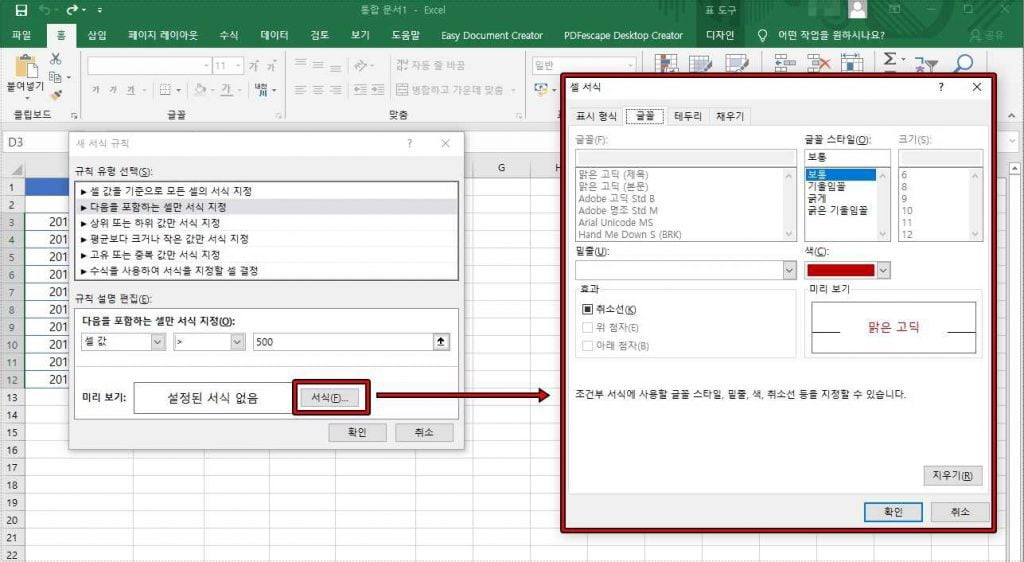 If you have set up a rule, you need to set up a display, but when you click Format, you can decide what to do with the display format, font, borders, and fill settings.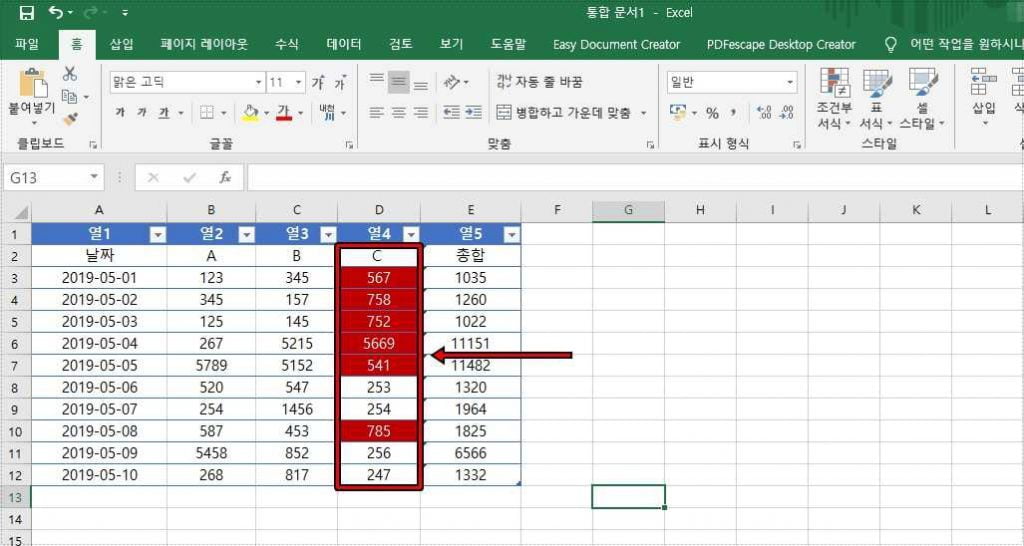 This is the result of setting a new rule for Excel conditional formatting and coloring for cell values over 500. In addition, you can specify and display a variety of rules, such as a specific date, average value, and duplicate value, so you can find and do what you've done yourself.
If you learn how to use Excel conditional formatting, you can easily find the values and mark them manually, so it is convenient to work on. If you look at the explanation, it may seem difficult, but if you know the code, you can do it easily.
▶ How to insert and attach Excel PDF file contents
▶ To set the formatting format for Excel date cells
▶ How to print according to the size of Excel A4