YouTube thumbnail is an important part of choosing a video, but there are times when you upload a thumbnail that is different from the video content, so there are probably people who choose a thumbnail that appears on the video screen. There's an extension program that prevents thumbnails from coming out for these people, so I'd like to introduce it to you.
The extension we introduce is called Clickbait Remover, which shows the actual frame screen instead of a thumbnail in a clip in the video, so you can see which image it is. It supports various browsers such as Chrome, Fire Fox, Chrome-based Edge, and is easy to use.
According to the developer's explanation, "This extension can help you find quality content without being interrupted by YouTube addicts or fancy thumbnail and all capital letters. Like the phrase ", you can block malicious thumbnails to increase the number of views and prevent you from watching videos due to your fancy thumbnail.
1. Installing an extension program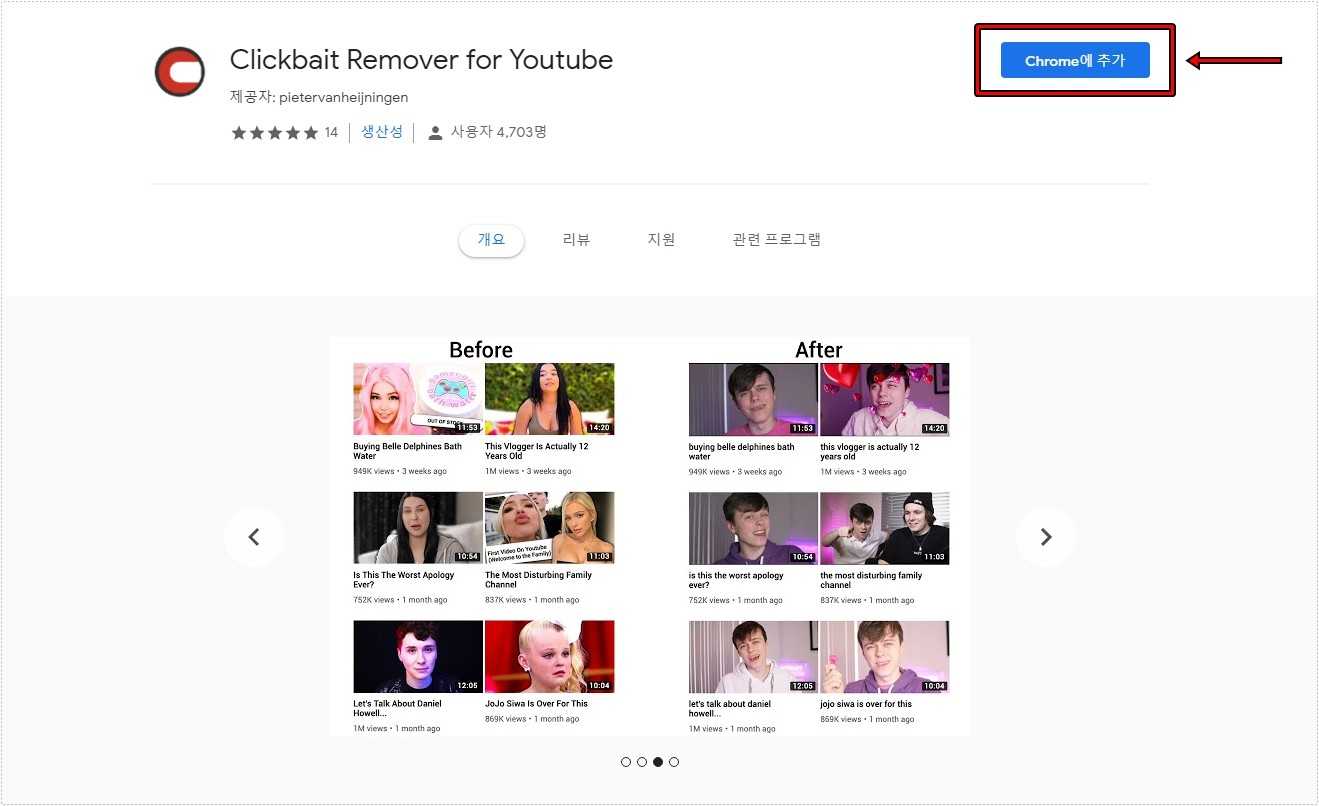 If you search the Web store as Clickbait Remover, you can find the extension. There aren't many users yet, but the ratings show that many people gave good reviews. One disappointing thing is that they only support English because they don't support Korean.
2. Extensions options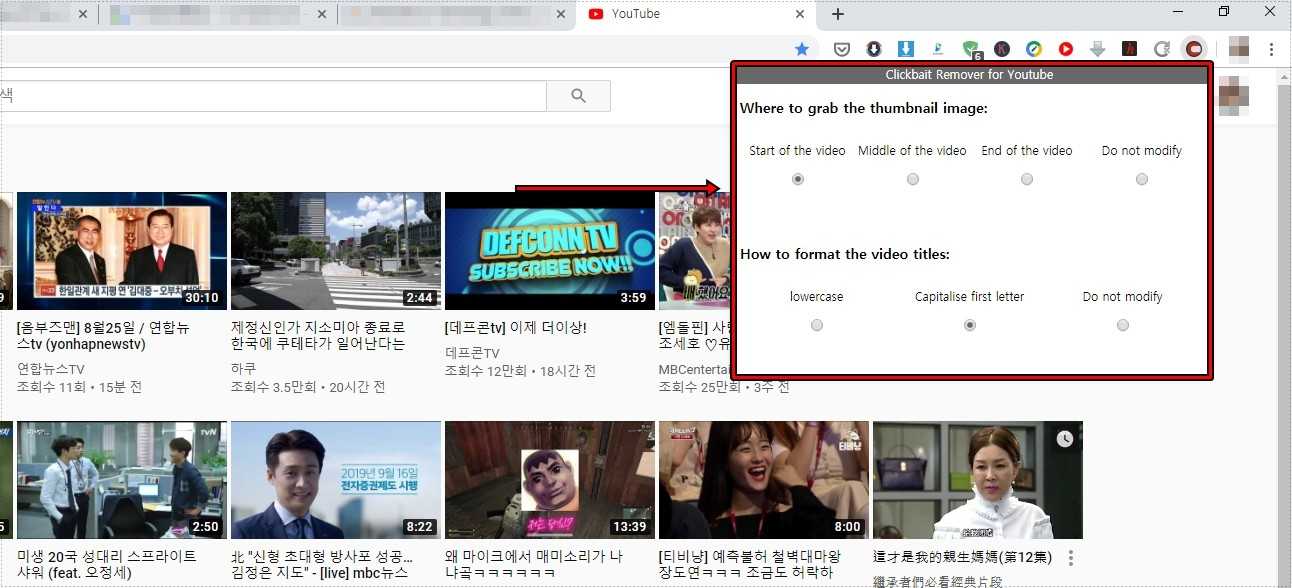 When you install an extension, an icon is created in the upper right corner of Chrome, which gives you an extension option. It may seem difficult because it comes out in English, but if you translate it, it's not that difficult.
Where to grab the thumbnail image : This option selects which position of the image to show the frame with a thumbnail.
Start of the video: Show the beginning frame of the video
Midie of the video: Show me the frame of the middle.
End of the video: Show the frame at the end
Do not model: Show existing thumbnail
How to format the video titles: How to format the video titles
Lowercase: Lowercase
Capitalise first letter: first letter capitalization
Do not modify : Do not apply subject format settings
We've looked into the extension options, and you only need to know the top option to show the thumbnail as a frame in the image. This is because the second option is available in English, so you don't need it.
3. Compare YouTube Thumbnail Settings
The top does not apply an extension program, so you can see a YouTube thumbnail image, and the bottom is an extension program and you can see a scene of a video frame, not a thumbnail. Some people like to see YouTube thumbnail, but if you don't, please install the extension program above and set it as a video scene.
▶ Update YouTube Video Chapter Add-ons
▶ Three Extensions to YouTube Capture
▶ Repeat the YouTube section Program