"Extensions with YouTube capture, screen rotation, and video capture."
If you watch YouTube, you may want to capture the screen. By default, you can save it using the print screen key and then import it into a graphic program, but because it's too inconvenient, you can save the screen with a single click if you use a Chrome extension with YouTube capture.
When I watch YouTube, I use Chrome more than Explorer, so I don't think it would be too inconvenient to install and use an extension program. And if you install an extension program, you can click it right away to capture the screen you want. If you're watching YouTube a lot, you can choose one that's comfortable for you.
There are many types of extensions that can be captured on YouTube, but I'd like to introduce you to an extension program that has various functions, so you can use other functions, and a simple extension program that is only available for screen capture.
1. Screenshot Youtube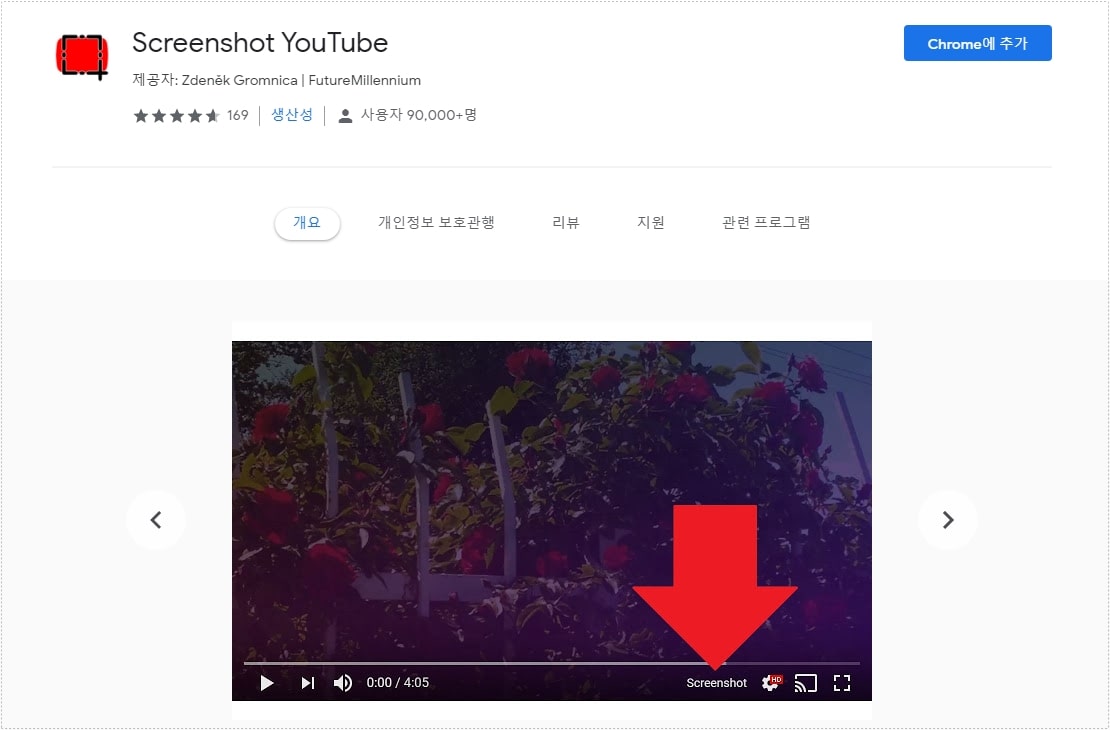 The first extension to be introduced is Screenshot Youtube, a simple extension that has only YouTube capture capabilities. The horoscope is high, there are many users, and the update is continuing steadily.
You can search and install it on Google Web Store or click the link above to install it.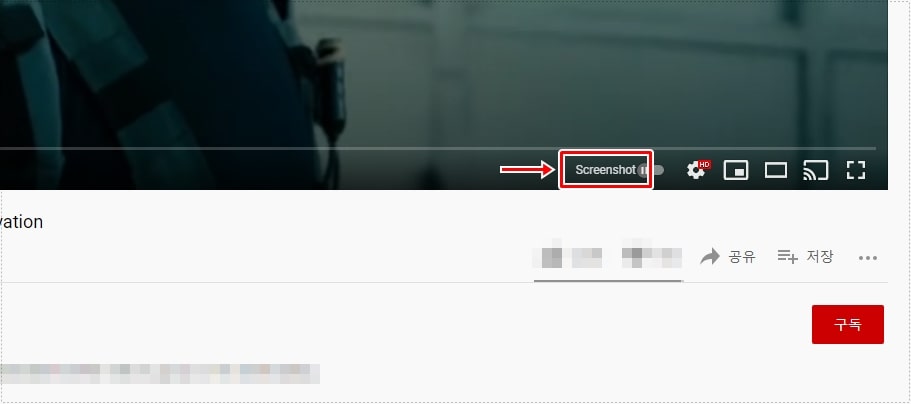 If you install an extension program and do F5 (refresh) on YouTube, you can see the Screenshot button at the bottom of YouTube as shown above.
It's simple to use, but when you click on the button above while watching YouTube, it's stored in the Download My Computer folder.
It's a simple extension, but there are options and add-ons, but when you click the extension icon in the top right corner of Chrome to enter the option, the screen appears above, where you can also add a speed button to adjust through the YouTube capture shortcut.
2. Simple Screen Capture
And then there's an extension called Simple Screen Capture, which isn't for YouTube, which allows you to capture your computer screen and save it as a video.
When you install the extension program, you can see the icon in the upper right corner, and when you click here, you'll get a list of the tabs you're using, and you can choose to capture YouTube here.
When you select the browser tab you want to capture, you will be prompted to drag and select, and when you select as shown above, you will see a screen capture and a video capture button at the bottom.
Screen capture is saved as an image, and video capture is selected and recording is started. It's not only for YouTube, so it's not a single click to capture the screen, but there will be people who can save only what they want.
3. Improve Youtube
And then Improve Youtube has more features than the extensions listed above, including screen rotation, codecs, blue light filters, playback speed, and element hiding.
If there are some inconveniences of watching YouTube often, installing the extension program above can solve most of the problems.
If you install an extension program and click the upper right icon, the features will come out, and you can go into the player for the YouTube capture function.
Once you enter the Player Options and scroll down to view them, you can view the screenshot options and click and activate them.
When you activate the screenshot, you will get a picture icon at the bottom of the YouTube screen as shown above, and when clicked, it will be captured and saved in the download folder.
All three of the extensions above have the ability to capture YouTube, so please see the description and install an extension that is comfortable for you to capture the screen.
▶ Repeat the YouTube section Program
▶ Introduction to a site where you can extract YouTube subtitles
▶ How to delete all YouTube comments starting with individual deletion