" programs that watch pdf – AlPDF with modification, conversion "
It can be said that the pdf is made for printing in electronic documents, which are the most used in the United States, and sometimes downloaded as a pdf file when downloading documents in Korea. So there are people looking for programs that watch pdf, and Adobe Acrobat, the official program, can be a burden because it needs to be converted for modification.
So if you use the free program, RPDF, you can modify it using OCR function and convert it to Word, PowerPoint, Image, Excel, etc. Let's take a look at each of the features.
1. Installing an ALPDF
If you enter the Altools website, you can see a variety of free programs, and if you press the download menu here, you can click on the ALPDF. Then you will go to the program description page, where you can download the program by pressing the Install button and proceed with the installation.
There is an additional installation check when you proceed with the installation, so please check this and make sure that you don't install any programs you don't need.
2. PDF Viewer Features
When you run AlPDF, there are various functional buttons on the first screen, where you can click the Open button on the left to import the PDF file or drag it in Windows Explorer to view the PDF file. The viewer function is well-equipped, so you won't feel uncomfortable watching it.
3. Edit Stationery
AlPDF does not only have the viewer functionality, but you can modify the wording by clicking on the phrase edit and then clicking on the part that you modified in the document. This feature requires the installation of the Adobe Acrobat DC full version, so you can edit phrases rather than image modification very easily.
4. Document conversion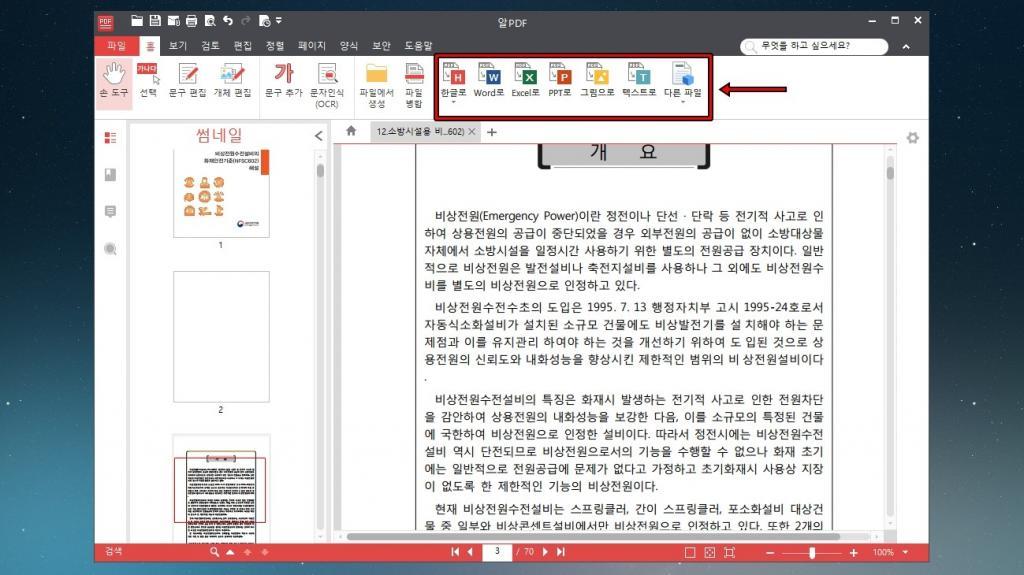 PDF files are not commonly used, so you can convert them into commonly used words, Excel, PowerPoint, and images, but you can see the features at the top when you press the Home menu.
When you click the conversion function, the window above appears, where you select the page range, select the folder location you want to save, and press the Convert button to start the conversion, which will not take long.By using this function, you can bring it to the program you use, edit it, and deliver it to the program you use a lot when you deliver it.
In addition, there are many other functions such as adding signatures, adding comments, and highlighting areas, so if you are looking for a watch pdf program, installing an ALPDF program will be useful.
▶ Programs that display in the System Information taskbar
▶ Caesium Program for Image Optimization
▶ Free malware AdwCleaner Program